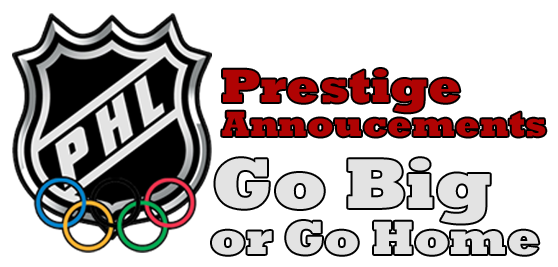 Here in the PHL we have been working on a few things behind the scenes to continue to work at making the PHL become the best that it can be. We've been through a lot of bumps in the road, and now are starting to see a lot of potential that can be reached. We know to be able to reach this potential will have to make sacrifices. We understand that with these sacrifices we will need to work hard to maintain positives and build stability , which will lead to growth of the PHL.
Now enough of beating around the bush lets get to the Announcement.
By now you should all know about the PHL Olympic Games. We are very excited to bring this to the community as we feel it will mix things up.
PHL Olympics will be help after every 2 seasons. 
**We will have more info in the up coming days on this topic.**
Game times Change
Here at the PHL we have been running on weekends (Fri-Sat-Sun) since day one.
But from now on, starting with the Olympics, PHL will be moving to weekdays.
The Game Days & Game Time  will consist of the following:
    Game Days                       Game Times
Sunday - Thursday             8pm & 9pm est
This move, we feel will benefit PHL. This opens us up to a bigger base of players, also mixed with our current community, we will have all we need to make PHL successful. Hope to see everybody able to make the transition to the weekdays.