Before we start, I apologize about not doing a write up for Friday, so here it is! Okay, well before I start. Nachos got a season pass from Mason o watch the game so he was attending tonight! 
Friday 8:00pm:
When we all getting the lobby, there was a nice fun little chirp contest between Mason & Andrew peters.. I mean toplezz.. well they score the same amount..... want his stats? I bet you can;t guess whose is whose... Yeah, lets play a game.. lets guess whose stats are whose. Andrew Peters or Toplezz. Here they are: 229gp 4G 3A 660 PIM. They look like Toplezz, but... who knows! Well, here we go! They drop the puck and OMG they're so good! Mason gets memorized by the CHL caliber Flames & Borco makes a sick pass to NHLxDevils for the first shot of the game and it goes in... Oh no no no Mason.. you so bad...
God damnet, Mason... YOU'RE! QUIT YOU SCRUB! Oh, anyway. Sorry.. Well , anyway... The Stars put 5 unanswered against the future Vezina winner, 0b3y. God knows he's so good. I mean... my god... I can't even explain how good he is. Just take a look!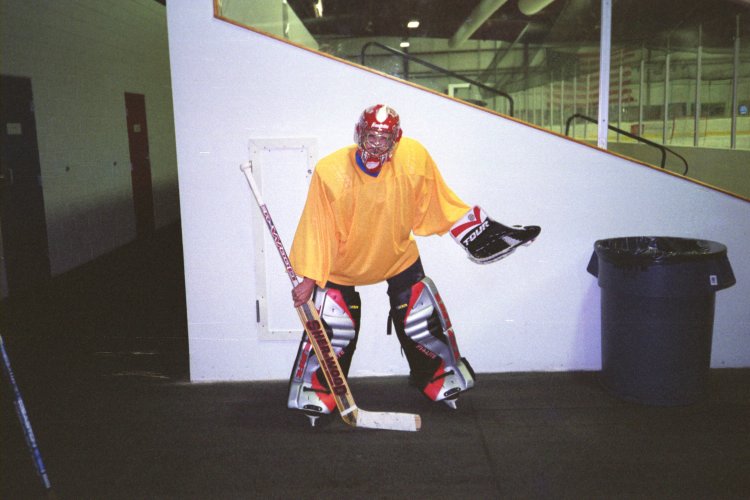 No one even comes close to him.. like seriously.... Game ends and Stars win 5-2... Mason blows yet again... and here's a picture of nachos!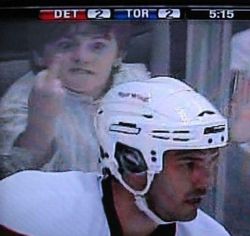 Fun game notes:
-Calgary blows on the PK
-My god, Mason.. he's bad..
-Steve blows
-Army <3
-Goob...likes boys
-Edler is the man!
-Dale is my hero
Friday 9:00pm:
Due to the shortage of boy toys, the Dallas Stars will have to play with 5 players and the LA "nubs" get 6 guys. Well, this should be fun.. In the lobby we all wait patiently.. They get serpe x 13... boy was he a riot to play. Calling the whole squad of Dallas "nubs" and calling me bad. Really? That's like calling a lion a carnivore... Here we go. We go in the game & we get the worst defenseman in history.. no not you dale

 the other scrub... CPU dominance! Well, sad thing was the CPU dominance stuffed half their players.. Serpe did pretty well, actually he only, ONLY let up 9.. Then rage quit!
Here's serpe making his big saves!
Dale starts of the stars scoring by getting the first goal of the game. Slapppppppperrrrr! Then yankees 3 straight... then other players that have no importance to the roster like army & goob. Well, lucky break comes when the best player in this league, cnote gives a pass to noss... yeah I was kidding.... noss can only score on their team.. everyone else blows... yeah.. well game ends 9-1 whata waste of timeeeee!!

Saturday 8:00pm:
Well, here's the summary. Big jerkoff party in California, so the Pittsburgh Penguins decided to take that trip instead of playing Dallas and had a cocaine jerkoff party! They miss the game & forfeit.
Saturday 9:00pm:
The MTL Canadiens vs the Dallas Stars... two of the most active teams... one comes out on top.. MTL has a pretty good team, but having Steelerz out there? That's like putting Kurri-Gretzky-Andrew Peters... It doesn't work! He's just too bad. Well, Dallas decided to do something from the community and get a raodnom fan to play some goalie. Wiffletank wins the ticket drawing.. he was the only one who put the ticket in... So Dallas go along with a Rock... the rock never showed up so they had no choice... Wiffletank jumps in net & put the pads on.. the so called "starting goalie." Well, steelerz gets a wrap which doesn't count.. nice job, plug.. Then they get 2 more and the score goes 2-0... wiffletank, of course 60 feet out of his net. The stars have to make a comeback and they do! 2-1! Army0f0ne! Then... they score... 3-1.. 2 more from army & steve make it 3-3. They head to OT.. Mason.. gets a penalty...Her'es how it happened.. Dedli.. well turned his body..and...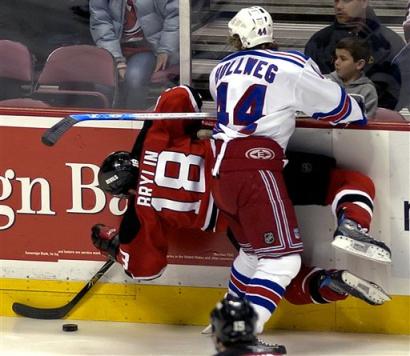 Thanks dedli! Well, 15 seconds in the penalty, they take a shot & wiffle makes a save, goes to the corner, but remember.. it's the Defense fault.. another rebound, goal... lets just summarized where wiffle was.... Actually is really accurate how it went in:
MTL wins 4-3 in OT. Lets summarize on behind the scenes.
Wiffletank quits the PHL because the league is bad & the D blow, but wiffle.. lets look at your stats in LG.. remember, h is a starting goalie in LG over iTransitions. Lets compare:
iTransitions : 14-11-3 1536 minutes played 1.8GAA 84%sv 
Wiffletank : 8-11-3 1121 minutes played 2.7gaa 79.4% sv
Yeah, real starter material, wiffle.
Well, hope you guys have a good read & time at Masons pedo corner. Come back tomorrow for more!
Last edited by xMyMomBeatsMe on Sun Jun 16, 2013 12:17 am; edited 1 time in total