Well, here we go again. Another write up by this pylon/Toskala. Before we begin, I would like to let you all know that I sat down at my tv and cried for 30 minutes straight because of all the rude words that pelletier said to me. He called me a bad forward... :'( Well anyway, lets go on, shall we?
Sunday 8pm:
This should be fun. Oh.. well since Pittsburgh (thanks borco!) had their plane arrive late after a giant jerk off party, they reschedule for Friday. I don't know why they just didn't take a loss then rather then getting abused on Friday. Oh well..
Sunday 9pm:
The game we've all been awaiting... The Montreal vs Dallas showdown.. Dallas... Montreal... time to have some fun here. Off the draw, murph and his pylon of a friend fight and murph knocks him out... tough fight for murph.. I think he could've done it blind folded on crack.
(Murph says night night little boy)
After murph beating the nub of the year sense less, the Dallas stars take advantage and score some goals. 4 to be exact on the vezina candidate, dedli... Oh sorry, the vezina candidate in the AA hockey league.
Sorry dedli.. just kidding, I don't even feel bad.)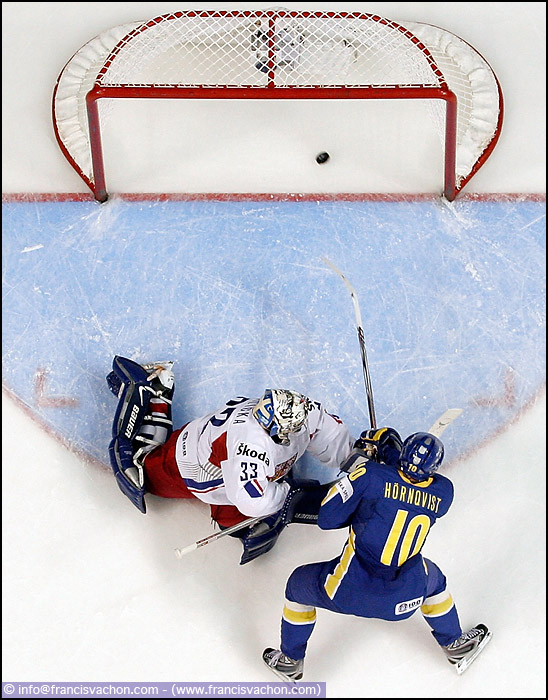 "the biggest hitter in the league" scores 2 on wiffle & ends the night with 1 hit. I am a 5'10" defenseman and I hit more then you... you hit as much as martin st.louis.. Actually, folks, we caught a glimpse of buternuts! Here he is.. Buternuts... meet goob..
Immediately after, buternuts gets off.. because he's grounded.. I won't say anything on why he got grounded.. he may of failed English , who knows!
With a little under a minute to go and the score goes from 4-0 to 4-1 with a goal from.. i forgot... but who cares, right?
(that's why I used a Sabres photo.. because no one cares.)
Later... 30 seconds actually.. they score 2 more.. Mason & goob are just laughing uncontrollably(explanations down below)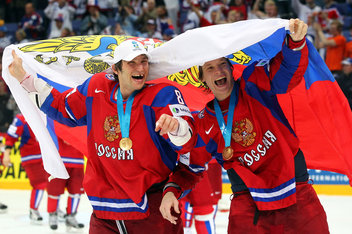 Why was Mason & goob laughing? After the game, the reporter interviewed starting goalie, Wiffle tank stating "Games not over guys, we still have a full 60 minutes!" 2 goals were then scored to make the score 4-3 ... Then... with 10 seconds left ... this happens ....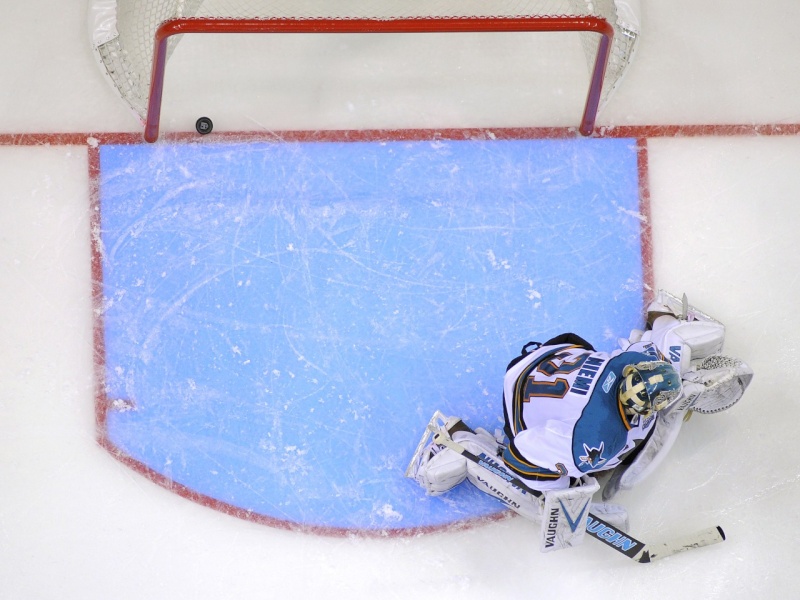 Too bad the Montreal "first round exit" Canadiens couldn't poke it in & wiffle snatches it in his black hole of a glove. I think.. whatever..
Dallas ends the night 1-0 .. Here are some game notes..
-Goob likes boys
-Mason is bad
-Steve can't hit a backhander in club
-Army has no friends
-Goob likes boys
-Wiffletank played outstanding! .. for an AHL goalie.
-Dedli and goob both like boys
-The world is ending on 12/23/12
-Marge changed her GT
-Sakic openly admits he likes boys.
-Whoever reads this far has no friends
-Whoever writes this write up has no friends
-Bye.
Last edited by xMyMomBeatsMe on Wed Jun 05, 2013 2:40 pm; edited 2 times in total