October 2019
| Mon | Tue | Wed | Thu | Fri | Sat | Sun |
| --- | --- | --- | --- | --- | --- | --- |
| | 1 | 2 | 3 | 4 | 5 | 6 |
| 7 | 8 | 9 | 10 | 11 | 12 | 13 |
| 14 | 15 | 16 | 17 | 18 | 19 | 20 |
| 21 | 22 | 23 | 24 | 25 | 26 | 27 |
| 28 | 29 | 30 | 31 | | | |
Calendar
Who is online?
In total there is 1 user online :: 0 Registered, 0 Hidden and 1 Guest
None
Most users ever online was 56 on Sun Jun 10, 2012 8:24 pm
Season 4 Ideas

I OTP Hero I




Posts

: 944


Join date

: 2012-05-27


Age

: 25


Location

: Ottawa

Come post them here so we can discuss them later

_________________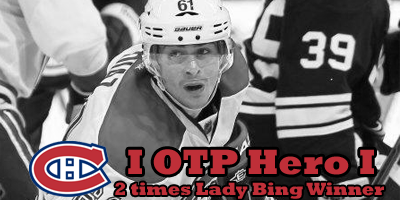 PHL Season 1 - Florida Panthers Owner - "Florida Free Agents"[b]PHL season 2 - Boston Bruins Defenseman
- "1 game playoff final appearance lol"[/b]
PHL season 3 - Montreal Canadiens Owner
- Montreal Joskys/ObeysPHL season 4 - Montreal Disaster Owner / PHL BOG

I OTP Hero I




Posts

: 944


Join date

: 2012-05-27


Age

: 25


Location

: Ottawa

owners engagement policy

10 things you have to do as owner in the PHL

1. Promote the FUN factorExplanation:
We want owners that promote the FUN factor because we ain't playing this game to become professional gamers. It doesn't pay to be in the FHL even if there is contracts, we want people to LOVE this league. Having fun in your team will help it to win games which will help a lot more to have fun obviously. Laughing, play music and have conversation are all things that we encourage in this league because... Fun is our #1 priority!
2. Not quit!Explanation:
I've seen many excuses to quit their team, but if we let you be owner I don't want to regret it after. When we choose you it's because we think you are able to do all these things in here. I have seen it in other leagues it doesn't help at all the fun factor, it kills it. If you have an issue, don't quit, come talk to me, DedliShroomz your commissionner, I will almost always be available on the site, facebook or skype except when I'm sleeping obviously lol.
3. Be active!Explanation:
It always help to be available all the time. Sometimes it might be even less fun just because you have to be there most of the nights during the seasons. That's why you need to choose a good GM if you want to go out when the opportunity is there for you. It's definitely hard sometimes, but we want you to be there for most of the nights. It's always funnier when you have funny people on the team obviously.
4. Any problem? Come to the nicest commissioner!Explanation:
Like I said, you don't need to go public with every problem. Actually I really don't want that. Why? caca dookie goes on... If I see any message like that, it's going to be deleted directly and you will have a meeting with the BOGs. I'm always there on my computer, so come to me first or any other BOGs I guess.
5. Make lines and post them in your locker room/lines sectionExplanation:
It's very simple... You need to post a thread and I guess you could have fun by putting videos to motivate your team. You could make one thread for availability and lines to, so you save some space in your locker rooms. If you have a google doc for it, I want to see it because making lines and ask for availability are 2 things I want you guys to absolutely do, so the league stays fun season after season.
6. Manage your teamExplanation:
Which means... Scout correctly. Draft carefully. Be careful with trading. Make the games fun for everyone. Tell the BOGs about bad people (people with not very good attitudes). Be nice with your team and respect everyone on it.
7. Stay professionalExplanation:
Yes it's necessary even if we are here to have fun, you might not like another owner or player in the league/team. You really need to go pass that and respect the guy like every other person on the team/league, so we keep the atmosphere the best it can be.
8. Communication is key!Explanation:
It's another very important point of being an owner. Staying in communication with your players via xbox and the site is always needed when you are owner, so you need to be available during the week on one of these two at least. You need to stay in good communication with the BOGs to share your thoughts about the league and your team to resolve potential problems before they even happen. I can take critics not like somebody else...
9. Forfeit is not an option!Explanation:
Look I already took forfeits myself because my team wanted it, but I really want you guys to try at least to get some Free Agents for your games. It's not hard, you go on the google doc and try. If the other owner have problems finding some guys, you help him find one. Hey! You could even go in the OTP lobbies and take a guy from there, it's not fun making it, but if you need it to play your game well do it and you could be the lucky one finding someone for your team in the next weeks.
10. Promote the leagueExplanation:
We want to expand every year. I think with the schedule being a bit mixed up week-end and a little bit of week. I mean just talking about it to your friends that you usually talk in parties would help a lot.
_________________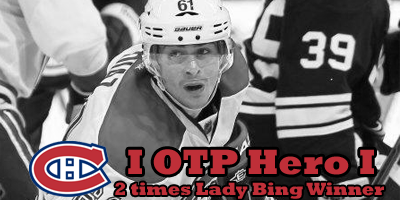 PHL Season 1 - Florida Panthers Owner - "Florida Free Agents"[b]PHL season 2 - Boston Bruins Defenseman
- "1 game playoff final appearance lol"[/b]
PHL season 3 - Montreal Canadiens Owner
- Montreal Joskys/ObeysPHL season 4 - Montreal Disaster Owner / PHL BOG

I OTP Hero I




Posts

: 944


Join date

: 2012-05-27


Age

: 25


Location

: Ottawa

for owners


Sanctions


1st offense - Meeting with the BOGs

2nd offense - 3 Games Suspension for the owner and GM

3rd offense - 1 forfeit win for your next opponent

4th offense - Black List
_________________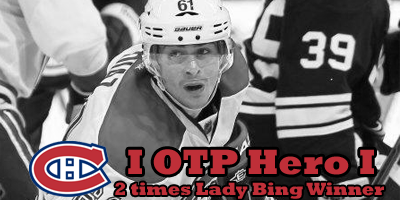 PHL Season 1 - Florida Panthers Owner - "Florida Free Agents"[b]PHL season 2 - Boston Bruins Defenseman
- "1 game playoff final appearance lol"[/b]
PHL season 3 - Montreal Canadiens Owner
- Montreal Joskys/ObeysPHL season 4 - Montreal Disaster Owner / PHL BOG

I OTP Hero I




Posts

: 944


Join date

: 2012-05-27


Age

: 25


Location

: Ottawa

10 Player Rules
1. HAVE FUN (Yes, its a rule in this league)
2. Be mature (Don't make racists, religious or any other comments that could make someone not have fun)
3. Respect people (On the forums, chatbox, lobby chatbox, games and xbox messages)
4. No wrap around (Wrap around = both skates behind the goal line)
5. LB button only to block a pass
6. No diving in the offensive and neutral zone
7. No left/right on the face-offs
8. No raging the puck
9. Show up
10. Stay in communication with your owner/GM
Last edited by DedliShroomz on Mon Apr 01, 2013 10:10 pm; edited 1 time in total
_________________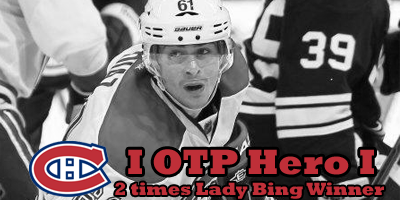 PHL Season 1 - Florida Panthers Owner - "Florida Free Agents"[b]PHL season 2 - Boston Bruins Defenseman
- "1 game playoff final appearance lol"[/b]
PHL season 3 - Montreal Canadiens Owner
- Montreal Joskys/ObeysPHL season 4 - Montreal Disaster Owner / PHL BOG

I OTP Hero I




Posts

: 944


Join date

: 2012-05-27


Age

: 25


Location

: Ottawa

for players

Sanctions


1st offense - Meeting with BOGs

2nd offense - 4 game

3rd offense - Whole Weekend suspension (9 games)

4th offense - Blacklist
Last edited by DedliShroomz on Mon Apr 01, 2013 10:39 pm; edited 1 time in total
_________________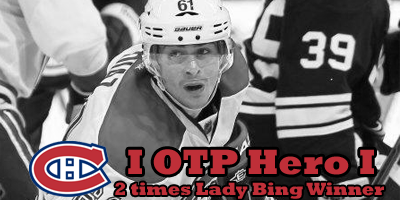 PHL Season 1 - Florida Panthers Owner - "Florida Free Agents"[b]PHL season 2 - Boston Bruins Defenseman
- "1 game playoff final appearance lol"[/b]
PHL season 3 - Montreal Canadiens Owner
- Montreal Joskys/ObeysPHL season 4 - Montreal Disaster Owner / PHL BOG

I OTP Hero I




Posts

: 944


Join date

: 2012-05-27


Age

: 25


Location

: Ottawa

Chatbox Rules

1. Just talk and meet people
2. Don't insult anyone (even if it's for "fun")
3. Respect people
4. Be mature (No racists, religious or cultural insults) **
5. Be active on it

** If it's first offense, it will be considered has 2 offenses.


Sanctions


1st offense - Meeting with a BOG

2nd offense - Meeting with a BOG

3rd offense - Meeting with a BOG

4th offense - Ban for life
Last edited by DedliShroomz on Mon Apr 01, 2013 10:37 pm; edited 1 time in total
_________________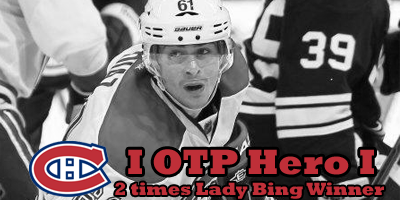 PHL Season 1 - Florida Panthers Owner - "Florida Free Agents"[b]PHL season 2 - Boston Bruins Defenseman
- "1 game playoff final appearance lol"[/b]
PHL season 3 - Montreal Canadiens Owner
- Montreal Joskys/ObeysPHL season 4 - Montreal Disaster Owner / PHL BOG

I OTP Hero I




Posts

: 944


Join date

: 2012-05-27


Age

: 25


Location

: Ottawa

Commisionner's/BOG's Engagement Contract

1. Make a FUN environment in the league
2. Treat everyone fairly
3. Respect the rules and apply sanctions when needed
4. Not humiliate anyone on the forums
5. Be mature
6. Respect the Code of Honor every day
7. Stay in communication with the owners
8. Be available pretty much all the time on the forums
9. Look at the chat box archives 4 or 5 times a week
10. Have FUN doing all of this


Sanctions

1st offense - vote of confidence (if majority says, no, we will have elections to name our next commissioner)
_________________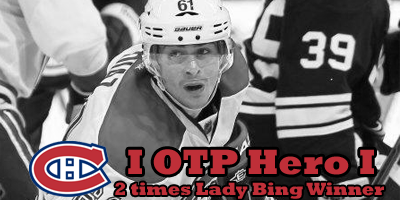 PHL Season 1 - Florida Panthers Owner - "Florida Free Agents"[b]PHL season 2 - Boston Bruins Defenseman
- "1 game playoff final appearance lol"[/b]
PHL season 3 - Montreal Canadiens Owner
- Montreal Joskys/ObeysPHL season 4 - Montreal Disaster Owner / PHL BOG

I OTP Hero I




Posts

: 944


Join date

: 2012-05-27


Age

: 25


Location

: Ottawa

these are just my ideas ^^

_________________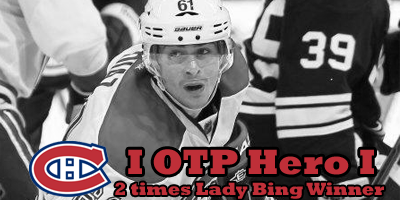 PHL Season 1 - Florida Panthers Owner - "Florida Free Agents"[b]PHL season 2 - Boston Bruins Defenseman
- "1 game playoff final appearance lol"[/b]
PHL season 3 - Montreal Canadiens Owner
- Montreal Joskys/ObeysPHL season 4 - Montreal Disaster Owner / PHL BOG

I OTP Hero I




Posts

: 944


Join date

: 2012-05-27


Age

: 25


Location

: Ottawa

_________________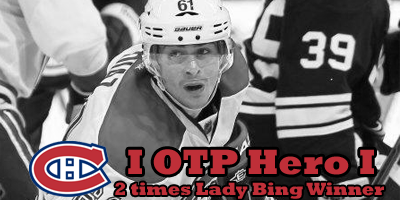 PHL Season 1 - Florida Panthers Owner - "Florida Free Agents"[b]PHL season 2 - Boston Bruins Defenseman
- "1 game playoff final appearance lol"[/b]
PHL season 3 - Montreal Canadiens Owner
- Montreal Joskys/ObeysPHL season 4 - Montreal Disaster Owner / PHL BOG

I OTP Hero I




Posts

: 944


Join date

: 2012-05-27


Age

: 25


Location

: Ottawa

_________________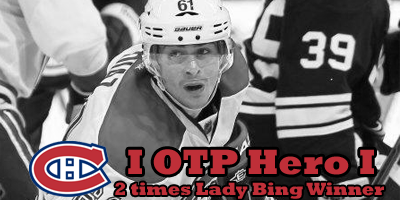 PHL Season 1 - Florida Panthers Owner - "Florida Free Agents"[b]PHL season 2 - Boston Bruins Defenseman
- "1 game playoff final appearance lol"[/b]
PHL season 3 - Montreal Canadiens Owner
- Montreal Joskys/ObeysPHL season 4 - Montreal Disaster Owner / PHL BOG